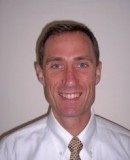 Steve Donahue is a Christian, husband, father, pastor, teacher, and businessman who is committed to a multi-generational legacy.
Here are the life and ministry links associated with Steve Donahue.
This is my latest venture.  It is a podcast and blog designed to help more people become successful homeschoolers.
This is the podcasts of Steve Donahue that is focused on helping people build multi-generational legacies.
This is the Facebook page of the church that Steve Donahue is currently leading.  Many of the messages from the pulpit ministry are re-recorded for The Legacy Podcast.
This the website of our farm.  The website is mainly operated by my oldest son.  His blog which also talks some about the farm is here.
Here you will find information about the window cleaning business that Steve owns and operates.