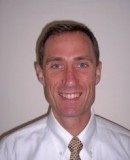 Steve Donahue is a Christian, husband, father, pastor, teacher, and businessman who is committed to a multi-generational legacy.
Here are the life and ministry links associated with Steve Donahue.
Here you will find information about the window cleaning business that Steve owns and operates.
This is the podcasts of Steve Donahue that is focused on helping people build multi-generational legacies.  It is basically my audio blog where I put up all my sermons and talks on subjects about which I am passionate.
This is podcast that I operated for awhile that I was not able to continue to do time restraints.  The few episodes I have up are really good though.  It is a podcast and blog designed to help more people become successful homeschoolers.
This the website of our farm.  The website is mainly operated by my oldest son.  His blog which also talks some about the farm is here.